Jeff's First Post from Nunavut
Hi everyone. It's been a while since I made a post here, Jaime's been doing most of the work on the blog lately. I started work on Wednesday, the day after we got to town. It seems great so far, everyone has been really nice and given me a pleasant welcome. I get to take my first "work trip" to Yellowknife the 14th through the 16th, and I'm pretty excited about it - even though it means I'll have to leave Jaime here all alone for two full days.
We've been going out on walks quite a bit, trying not to stray too too far from town as something tells me that it would be pretty easy to lose your bearing up here. It's incredible how beautiful it is up here, and knowing that what we see here stretches for hundreds uninterrupted kilometers in every direction only compounds it.
We're going to order our "winter gear" online this afternoon. I'm a bit apprehensive about ordering winter parkas over the internet, and hoping they'll fit when they get here, but I don't think we'll get anywhere with a good selection of winter stuff (beyond the Columbia stuff at the Northern store) prior to the set in of cold weather. On our first night here (August 1st) we went out for a quick walk around the neighbourhood and already we could see our breath. We haven't experienced that again since, and it is currently 18.5 celsius out (according to our just-installed weather station), but learning from the locals apparently by September it will be very cold.
Anyway, I'll leave you with some more photos (we're sort of obsessed with taking pictures of the landscape right now).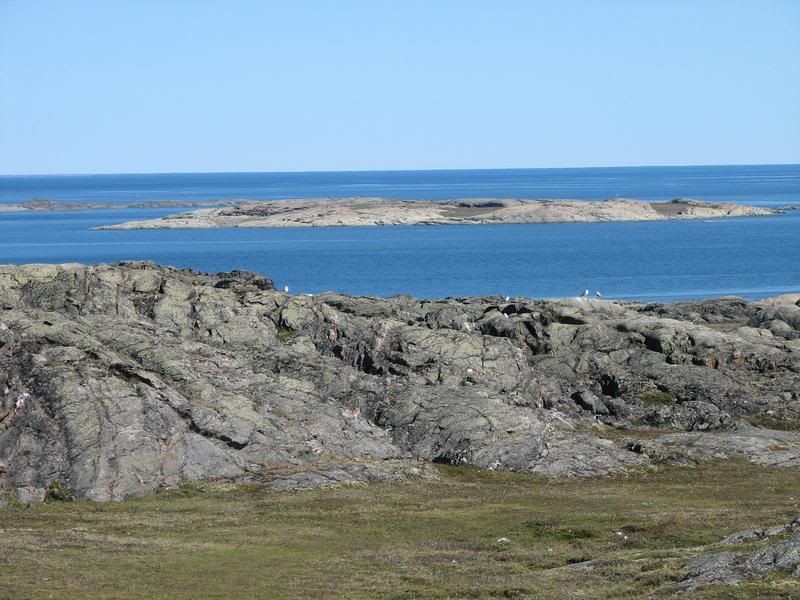 A view of Hudson Bay just out past the landfill (we didn't know we were beside the landfill at the time, though the hoardes of biting flies should have tipped us off).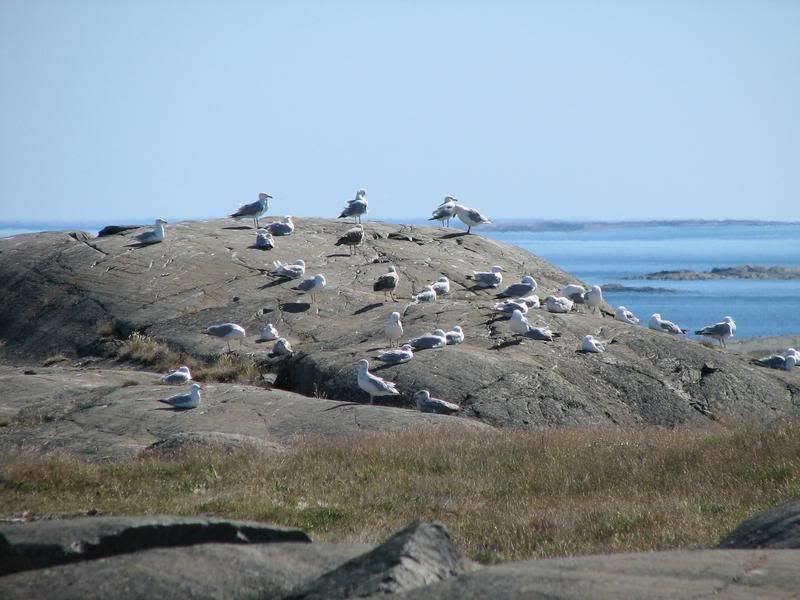 Same area, this time with seagulls. Are they still called seagulls up here? or bagels? ("[Hudson] Bay gulls" hahahah.. joke courtesy of Jaime)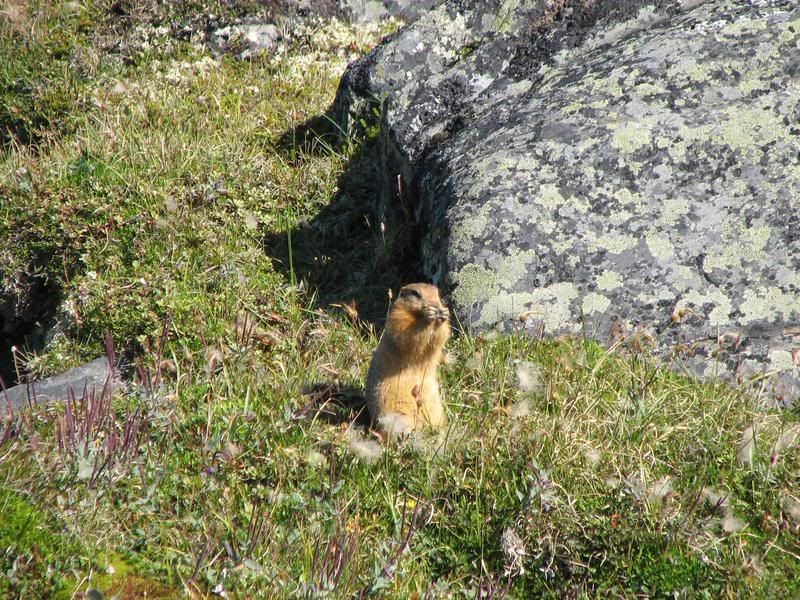 A friendly little
ermine
Arctic ground squirrel (thanks, Clare!) that let us get quite close.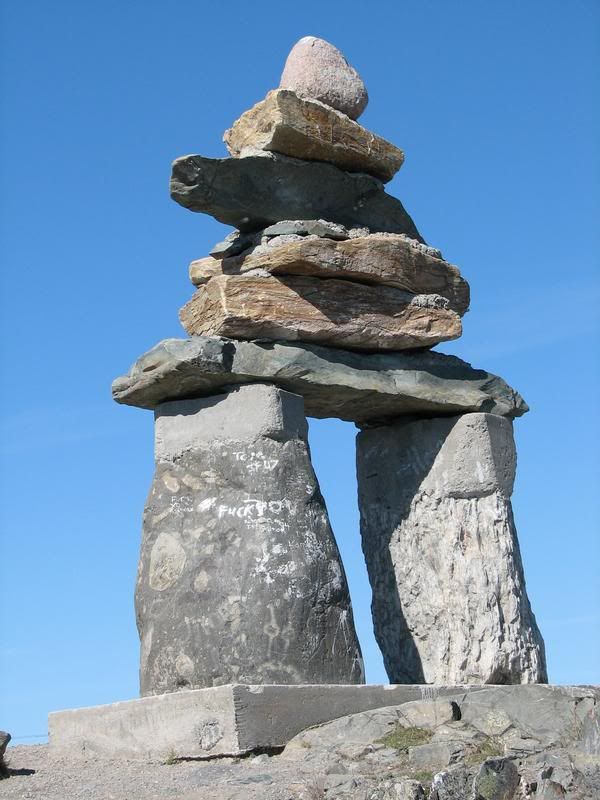 Rankin Inlet's Inukshuk. I don't think the Thule/Inuit had cast in place concrete, but it gives you the idea.
(posted by Jeff)
Labels: photos, the great outdoors